Children's Dentistry – Dudley, MA
Helping Little Smiles Shine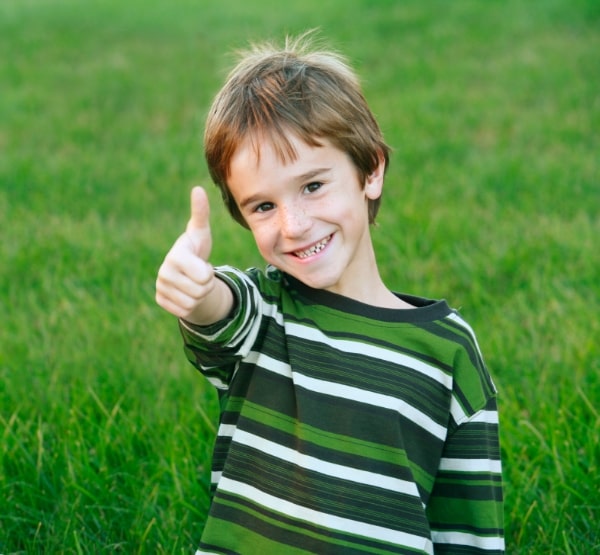 Basic dental care is essential for people of all ages, but children have specific oral health needs that are unique from those of adults. At Dudley Family Dental, we're prepared to meet those needs and help kids grow up with bright, healthy smiles. As parents themselves, husband-and-wife team Dr. Kamil and Dr. Hiba know how to make your child's dental visits as fun as they are productive. To schedule your little one's next appointment for children's dentistry in Dudley, MA, contact us today!
Why Choose Dudley Family Dental for Children's Dentistry?
Our Dentists Are Parents, Too!
Insurance-Friendly Dental Office
Evening Dental Appointments Available
Children's Dental Checkups & Teeth Cleanings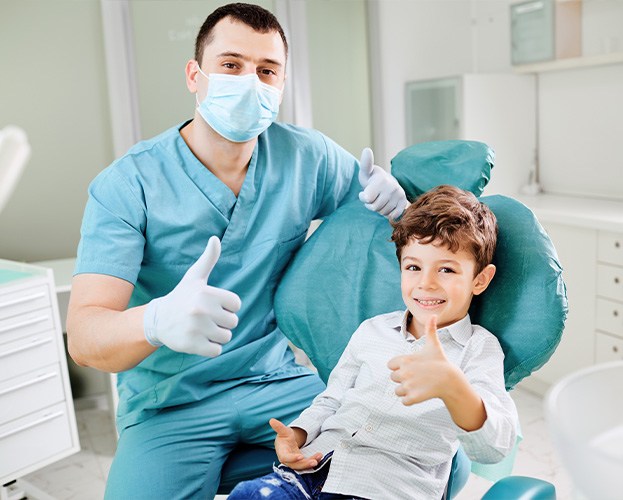 Our dentists agree with the American Dental Association's recommendation that every child see a dentist every six months for a regular checkup and cleaning. These quick, easy visits give us the chance to examine your little one's mouth and take any needed X-rays to make sure their smile is growing properly. We'll also give their pearly whites a professional cleaning to leave them fresh, sparkling, and plaque-free.
Dental Sealants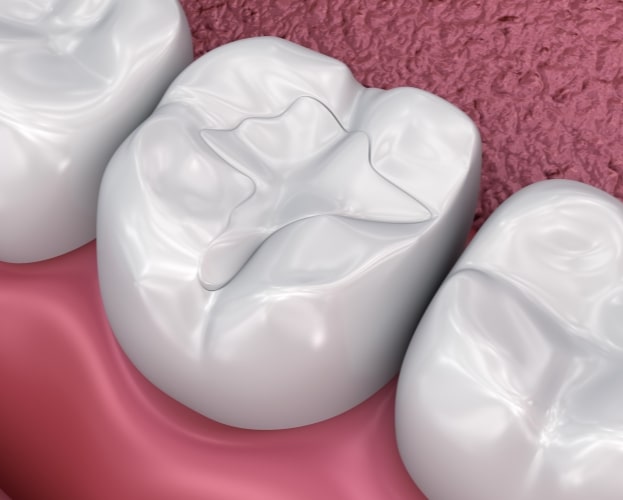 Kids often have trouble cleaning the chewing surfaces of the molars and premolars toward the back of the mouth. To prevent decay in these teeth, we can apply dental sealants. During this fast, painless procedure, we paint a thin, plastic-like coating onto the surfaces of the back teeth, which seals off the deep grooves and acts as a barrier against plaque acids. Dental sealants hold up well under normal chewing forces and can last for up to a decade before needing reapplication.
Fluoride Treatment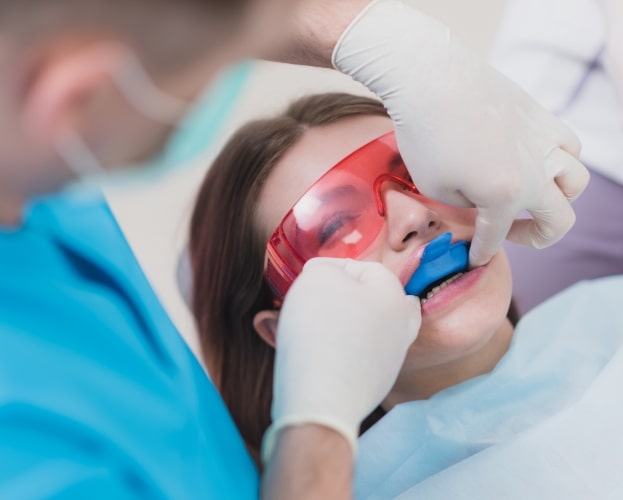 Children's teeth are particularly susceptible to decay, which is why it's crucial that they're being exposed to enough fluoride through their toothpaste and drinking water. This mineral has been deemed a safe, highly effective method of reducing the risk of cavities. Regular fluoride treatments can even encourage a child's adult teeth to become stronger before they've even grown in! To give your son or daughter the healthiest smile possible, we can quickly apply a topical fluoride varnish to their teeth at each checkup. This should protect them from cavities in between their routine visits.
Pulp Therapy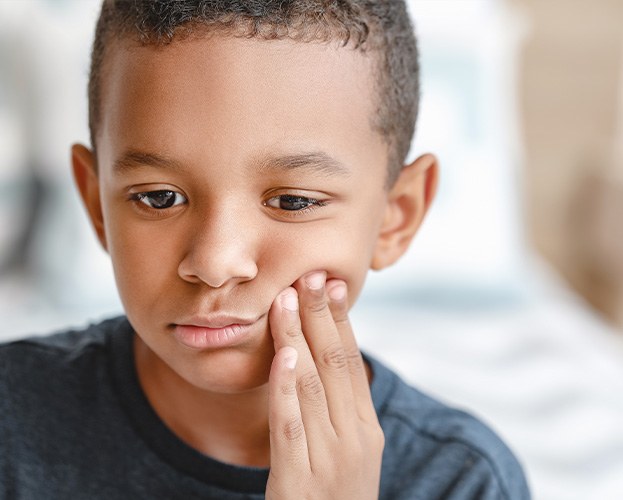 If your child has a cavity that has progressed to the point that a filling isn't enough to repair the tooth, they may need a treatment called pulp therapy. The procedure is similar to a root canal: we numb the tooth, remove the diseased tissue inside of it (called the pulp), and place a filling or crown for protection. The main difference is that we take extra care to preserve as much healthy tissue as possible. That way, we can relieve your child's pain without interfering with the tooth's development.