Dentures – Dudley, MA
Custom-Made, Tried-and-True, Lifelike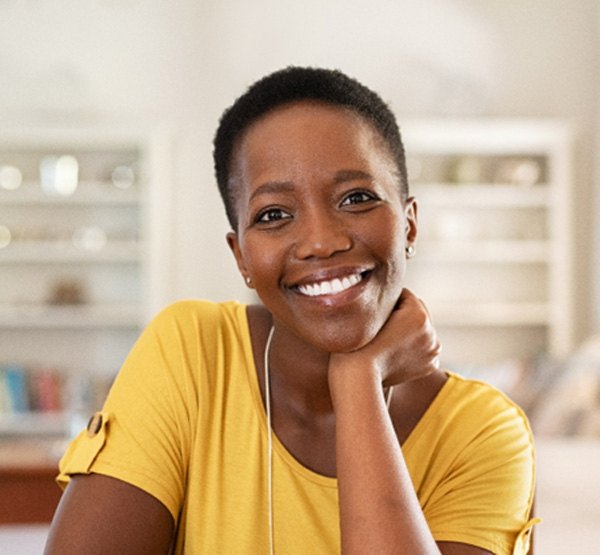 With the American College of Prosthodontists estimating that 178 million Americans are missing at least one tooth and 40 million are missing all of their teeth, it's safe to say that tooth loss is a prevalent issue. Fortunately, there is a way to fill the gaps in your smile and restore your bite: dentures in Dudley. Custom-made, tried-and-true, and lifelike, this tooth-replacement solution can help if you're missing several teeth or all of them! If you'd like to learn more about dentures, then don't hesitate to read on or get in touch with our team.
Why Choose Dudley Family Dental for Dentures?
Highly-Trained, Experienced Dentists
Evening Dental Appointment Times Available
Dental Insurance Accepted & In-House Financing Offered
Who Is a Good Candidate for Dentures?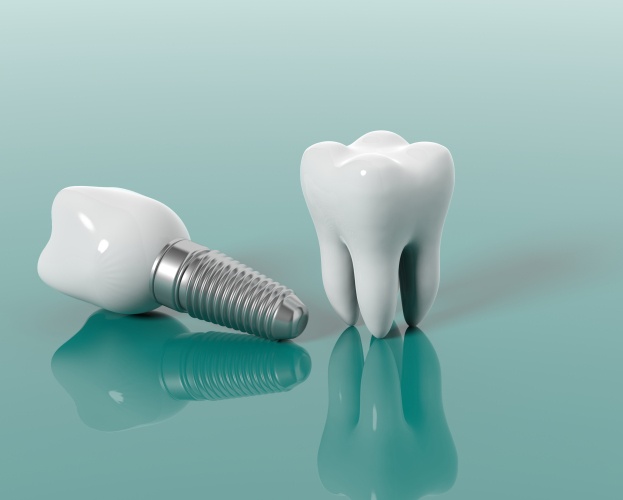 There is good news: if you are struggling with tooth loss, there is a good chance you're a candidate for dentures. This versatile tooth-replacement option can help whether you have a few of your natural teeth left or you are missing all of them. Plus, with traditional and implant-retained options, you can pick a denture that perfectly suits your lifestyle, budget, and smile goals. Of course, the best way to determine your candidacy is by scheduling a personal consultation with our team. To do so, all you have to do is give us a call!
Types of Dentures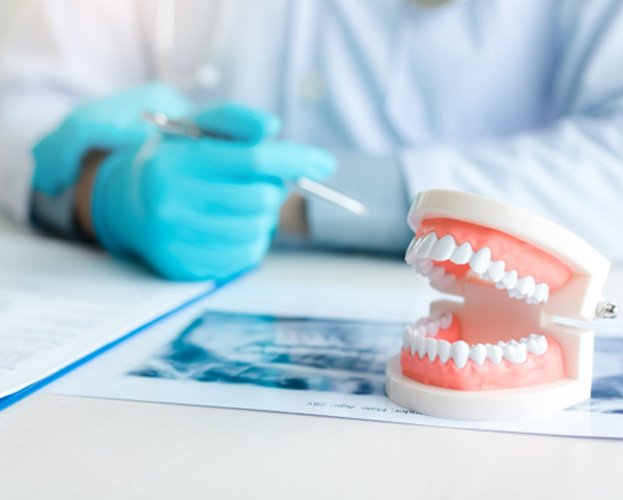 As previously mentioned, there are several types of dentures available. Depending on your unique dental needs, you and our Dudley dentist will determine which one is best for you during your consultation. Until then, you can learn more about each type right here:
Partial Dentures
If you still have a few of your natural teeth intact, then partial dentures may be the solution you've been looking for. Acting like a puzzle piece, partials fill in the gaps in your smile. Even the metal clasps are incredibly discreet, so the end-result will be both natural-looking and fully functional.
Full Dentures
Full dentures, on the other hand, are ideal for patients who are missing all of their teeth. With a gum-colored base and lifelike replacement teeth, full dentures rebuild your smile, bite, and speech all at once. They remain in place through natural suction, but you can also use denture adhesive for added support.
Implant Dentures
Implant dentures combined state-of-the-art dental implants with dentures. Instead of using natural suction or a metal clasp, the implants secure your dentures to the jawbone. There are several benefits to this type of denture, including added stability, jawbone preservation, and a 15+ year lifespan with proper care.
The Benefits of Dentures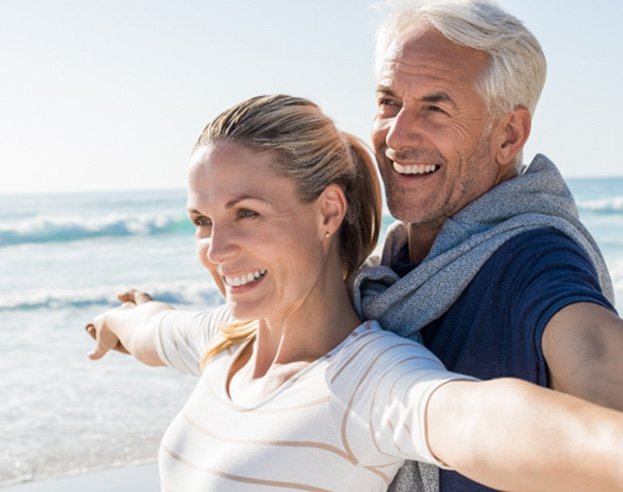 Dentures offer patients several noteworthy benefits, including:
They can effectively restore your chewing power
They are cost-effective
They are custom-made for each patient
They can last for over a decade
They are easy to clean