Emergency Dentistry – Dudley, MA
Quickly Getting You Out of Dental Pain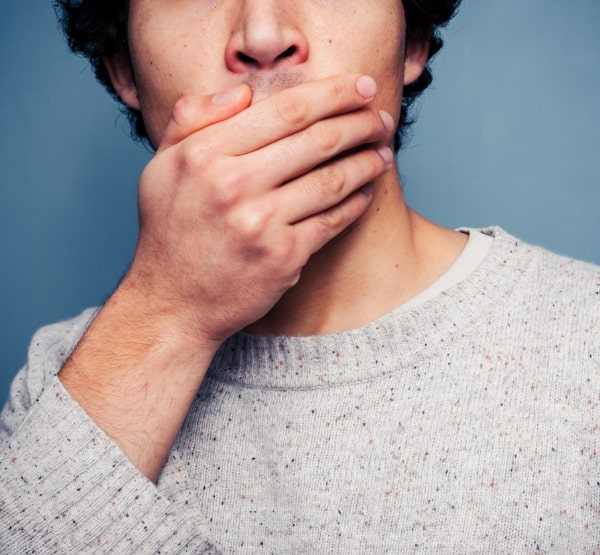 Few things ruin your day as suddenly as a dental emergency. Not only are you in pain, but you might not have any idea what to do next. If you find yourself with a dental emergency, all you need to do is call Dudley Family Dental. From there, our team will do everything we can to get you the treatment you need as soon as possible. Don't delay – contact us right away to get fast, smile-saving emergency dentistry in Dudley, MA!
Why Choose Dudley Family Dental for Emergency Dentistry?
Evening Dental Appointments Available
Insurance-Friendly Dental Office
In-House Endodontist Performs Safe, Comfortable Root Canals
How We Treat Dental Emergencies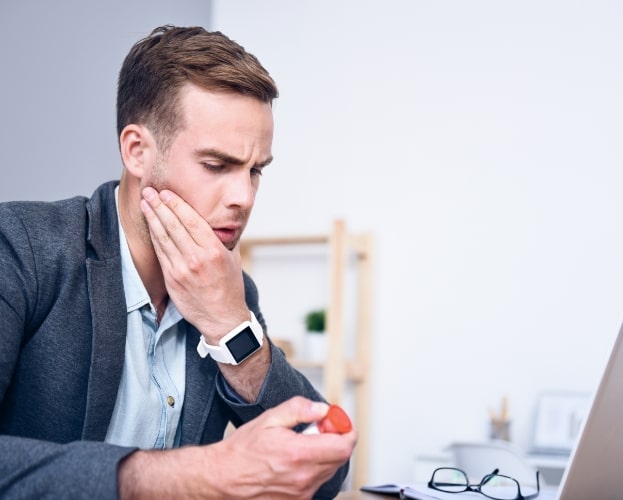 When you call us with an urgent dental problem, here's what you can expect our team to do to help:
Get an appointment – Over the phone, a member of our team will ask you about your symptoms to determine how quickly you need to come in. Then, we'll schedule an appointment for you and even give you tips for managing your symptoms until then.
Perform an emergency exam – Once you arrive, Dr. Kamil or Dr. Hiba will look at your mouth and take any X-rays necessary to diagnose the issue.
Share our findings – Our dentists will review the results of their exam and recommend a treatment plan to stop your emergency in its tracks.
Heal your smile – After we've gone over your treatment and the associated costs, we'll get work on repairing your smile right away.
The Most Common Dental Emergencies
It might be difficult to tell whether you have a "real" dental emergency on your hands, especially if your discomfort is relatively mild. However, we highly suggest that you call us even if you're not sure that you need urgent treatment. When it comes to your smile, it's better to be safe than sorry! Below, you'll find some examples of the types of dental emergencies that we see the most often.
Understanding the Cost of Treating Dental Emergencies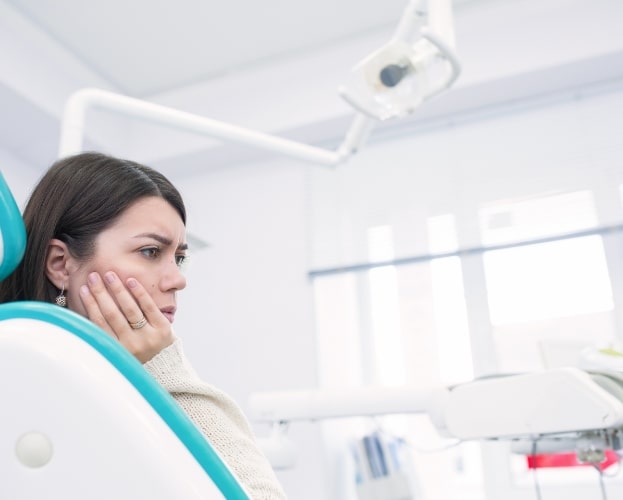 The cost of your emergency dental care will depend on the specific situation you're dealing with as well as which procedures are required to address it. For example, a toothache could necessitate anything from a simple filling to a full-on tooth extraction, which would understandably cost more. Whatever the case may be, our team at Dudley Family Dental welcomes dental insurance and does our utmost to minimize your out-of-pocket expenses.
Keys to Preventing Dental Emergencies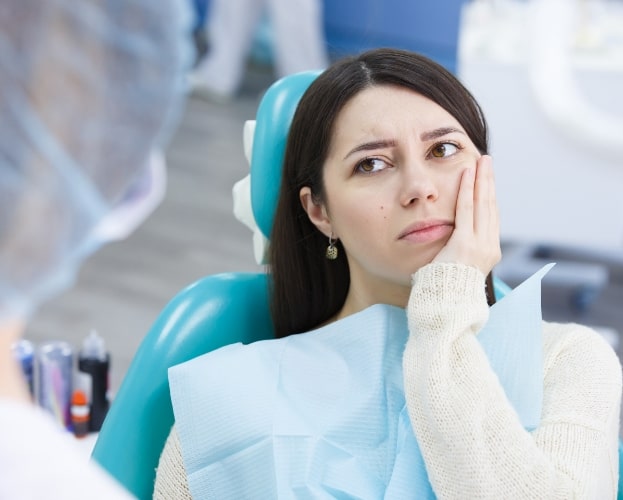 While it's virtually impossible to prevent a dental emergency from ever happening, you can drastically lower your risk by taking a few easy precautions:
Brushing and flossing every day at home
Eating a balanced diet
Seeing us twice a year for routine checkups and cleanings
Calling us right away if you experience any unusual oral discomfort
Protecting your smile during sports with a mouthguard
Wearing a nightguard if you clench and grind your teeth when you sleep