Dental Implants – Dudley, MA
A Truly Lifelike Tooth Replacement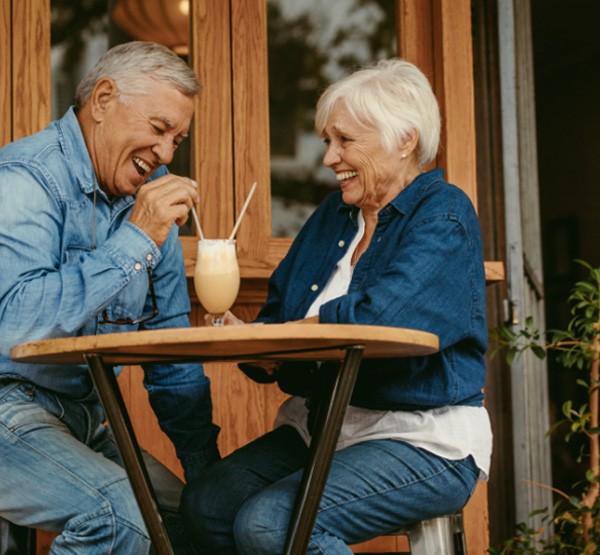 Has tooth loss made it hard for you to eat or smile like you used to? If so, you may be interested in dental implants – the only tooth replacement that looks and feels as if you've gotten your natural teeth back. Not only does this solution let you speak, chew, and smile with confidence, but it can potentially last for 30 years or longer! If you're ready to get your complete smile back, contact our team at Dudley Family Dental today to schedule a consultation to discuss tooth replacement with dental implants in Dudley, MA.
Why Choose Dudley Family Dental for Dental Implants?
Partnered with the Best Oral Surgeons in the Area
Expert Periodontist Ensures Healthy Gums & High Success Rate
Low- to No-Interest Dental Financing Available
What Are Dental Implants?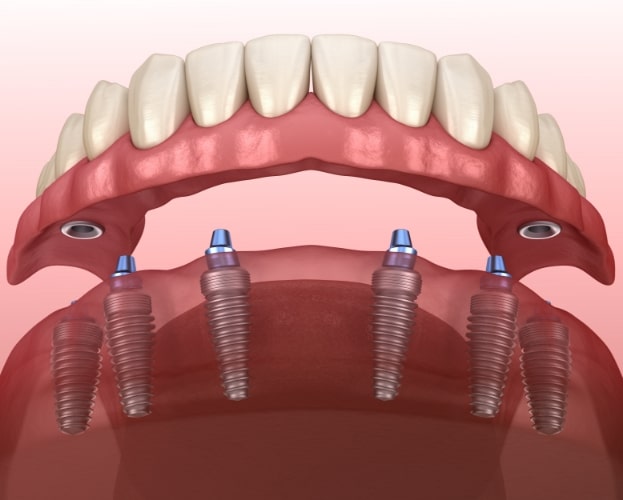 Dental implants are tiny titanium posts that are positioned in the jawbone, where they act as substitutes for the roots of missing teeth. The jawbone actually grows around the implants, creating a foundation strong enough to support any number of artificial teeth – whether that be with a dental crown, a bridge, or a denture. This bond also ensures the implants feel just as secure and natural as the pearly whites you were born with, allowing you to enjoy replacement teeth that stay in place for years or even decades to come.
The 4-Step Dental Implant Process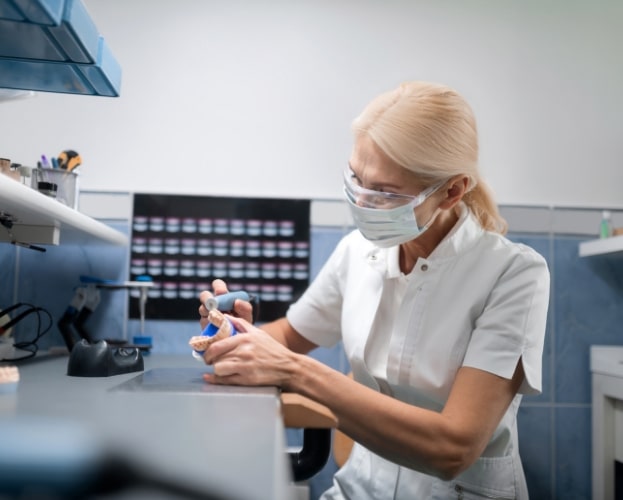 Generally, you can expect to go through four phases of dental implant treatment:
Initial consultation – You'll meet with one of our dentists, who will ask you about your smile goals, answer your questions, and examine your mouth to determine your candidacy for dental implants.
Dental implant surgery – We'll refer you to a trusted oral surgeon in the Dudley area, who will expertly position the implants into your jawbone.
Osseointegration & abutment – Over the next several months, your implants merge with your jawbone in a process called osseointegration. Once this is done, small metal connectors called abutments are placed atop your implants.
Delivery of the final restoration – We'll place your tailor-made dental crown, bridge, or denture onto your abutments to complete your smile.
Benefits of Dental Implants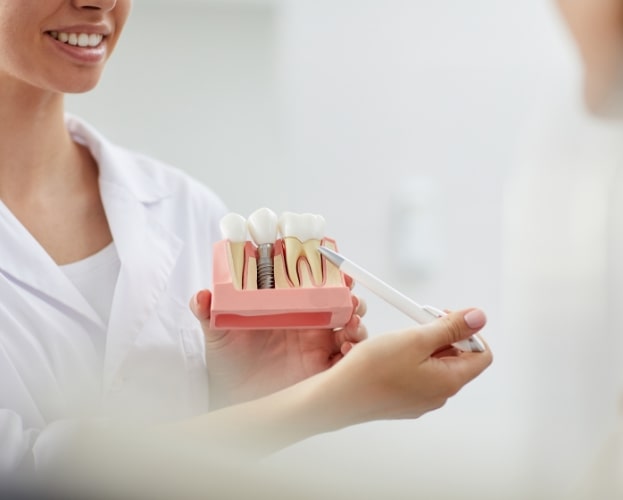 As the only form of tooth replacement that recreates the entire structure of a missing tooth, dental implants provide numerous benefits that other options cannot. For example, dental implants:
Always remain firmly in place
Restore most of the chewing power you had before tooth loss
Look and feel exactly like your old pearly whites
Keep the jawbone strong and healthy
Have an average lifespan of 30+ years
Require the same basic maintenance as natural teeth – regular brushing, flossing, and dental checkups
Who Dental Implants Can Help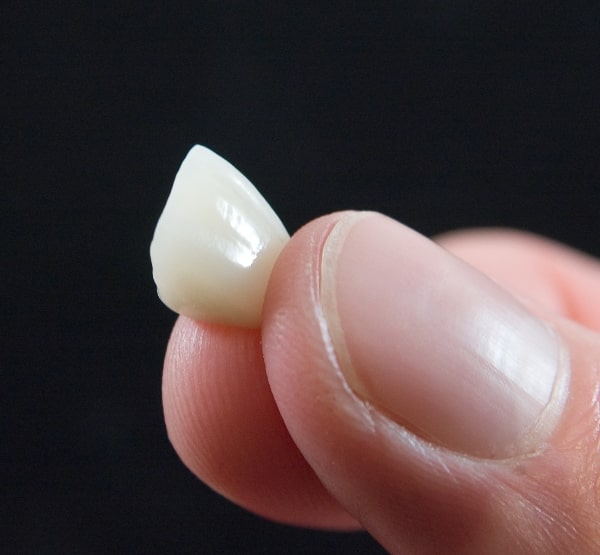 Dental implants are an incredibly versatile treatment – they can give you a full and complete smile no matter how many teeth you've lost. For most adults who are in generally good health, dental implants can replace any number of missing teeth:
Missing One Tooth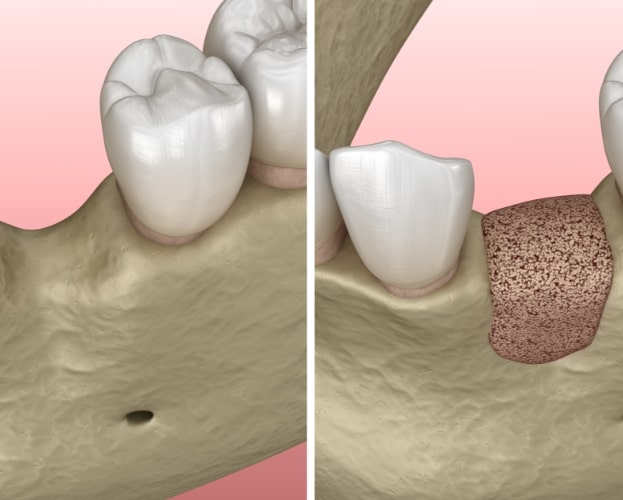 A single dental implant post can be vertically placed in the jaw and then restored with a customized dental crown. Because this solution doesn't require any of your existing teeth to be modified, it's more conservative than a traditional dental bridge.
Missing Multiple Teeth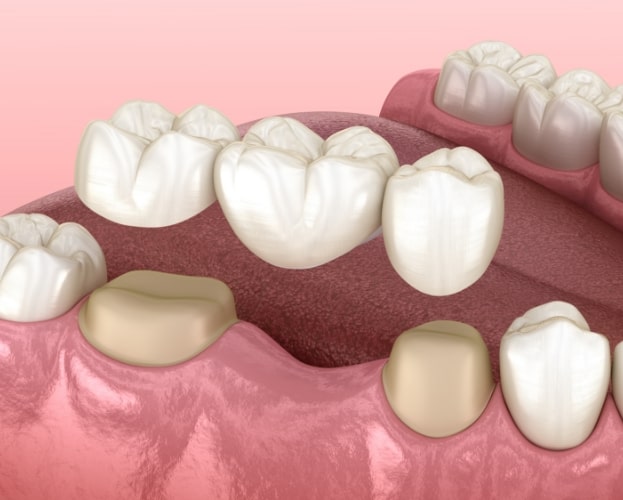 For patients missing three or more teeth in a row, one implant can be placed at either end of the gap to support a dental bridge that doesn't rely on existing teeth. We can also secure a partial denture onto a small number of implants if you're missing multiple teeth at various locations along an arch.
Missing All Teeth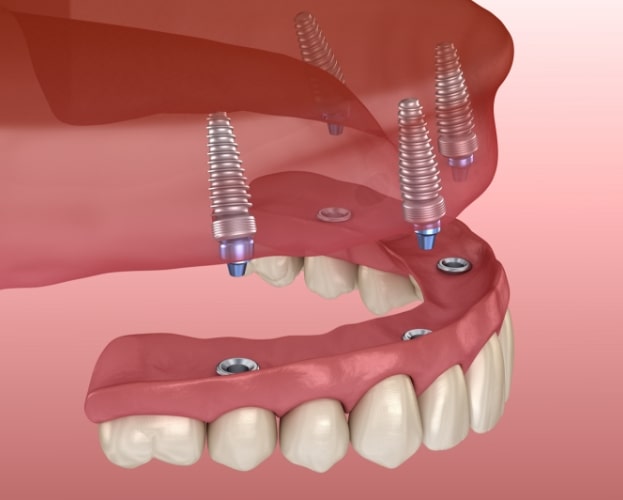 Even an entire arch of lost teeth can be replicated with dental implants. It takes as little as four to six strategically positioned implants to provide ample support for a full denture that restores your biting strength and never slips out of place.
Understanding the Cost of Dental Implants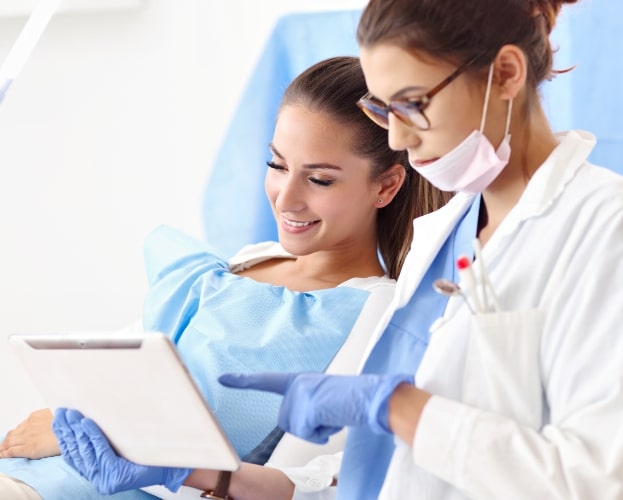 Since no two smiles are exactly the same, the cost of dental implant treatment varies based on each patient's specific needs. Multiple factors must be considered, such as the number of implants you need and where in your mouth they'll be placed. At Dudley Family Dental, we'll be more than happy to walk you through your financing options, such as a CareCredit payment plan. We'll also explain how, because of their impressively long lifespan, dental implants might actually be more cost-effective overall than traditional prosthetics.