Replace Missing Teeth – Dudley, MA
How We Can Close the Gaps in Your Smile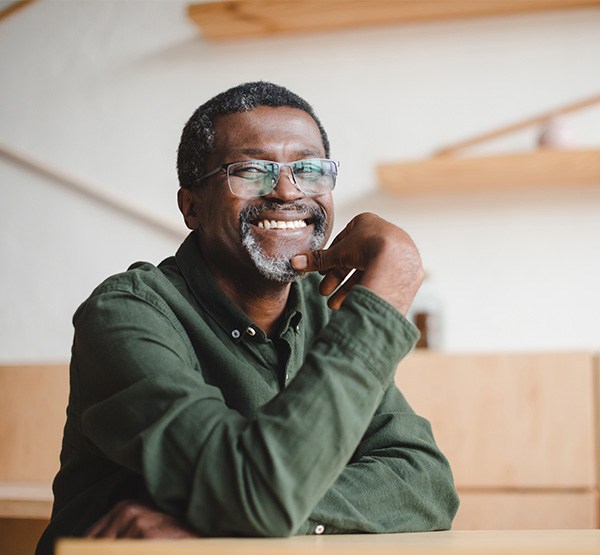 Each one of your teeth plays a key role in speaking, chewing, and keeping your other teeth in the proper alignment. If even one tooth is lost, it can hinder your self-confidence, nutrition, and oral health. That's why it's crucial to consider replacing your missing teeth as soon as possible. We offer multiple methods of tooth replacement here at Dudley Family Dental, all of which can help you regain a complete, functional smile that you'll feel proud to show the world. To learn more about your options for replacing missing teeth in Dudley, MA, call us today!
Why Choose Dudley Family Dental for Tooth Replacement?
Dental Insurance Accepted & In-House Financing Offered
Partnered with Experienced Oral Surgeons for Dental Implant Placement
Evening Dental Appointment Times Available
Dental Bridges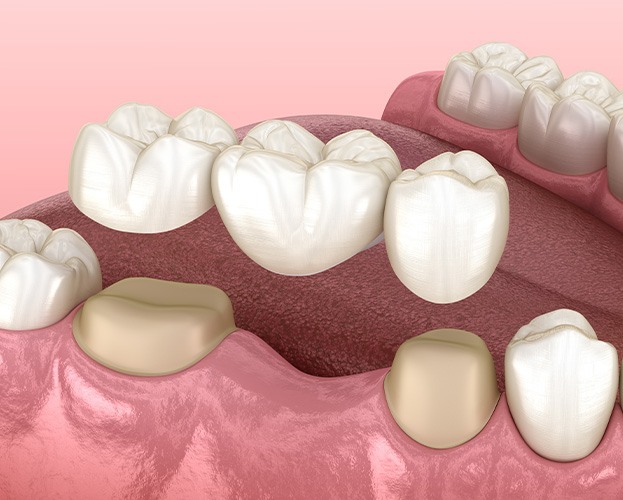 Whether you're missing only a single tooth or several in a row, a dental bridge can seamlessly fill the empty space. This prosthetic consists of two dental crowns – each of which is anchored onto a remaining natural tooth – with a number of free-standing replacement teeth attached between them. A dental bridge can literally "bridge" the gap to restore your biting strength, prevent your adjacent teeth from drifting, and completing your smile.
Dentures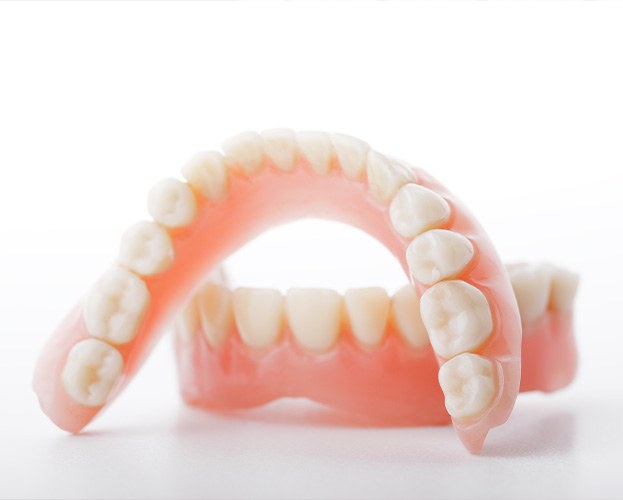 Today's dentures are leaps and bounds better than the ones your parents or grandparents may have worn. Modern dental materials have made dentures more natural-looking, long-lasting, and comfortable than ever before, allowing us to give patients who have lost multiple teeth or even all their teeth a full smile again. A partial denture can fill the gaps from several missing teeth along an arch, while a full denture instantly recreates an entire arch of teeth at the same time.
Dental Implants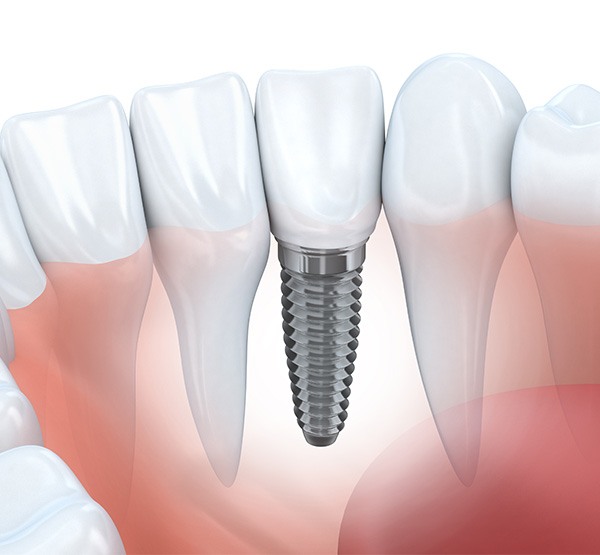 If you're looking for replacement teeth that feel as natural and secure as your old teeth, look no further than dental implants. Unlike other options that only bring back the parts of the teeth above the gums, dental implants also recreate the teeth's roots with titanium posts that are surgically positioned in the jawbone. This firm foundation allows the implants to support any number of prosthetic teeth that reliably stay in place for 30 years or longer.